AgomAb is leveraging new scientific insights and established antibody drug development expertise to transform the current understanding of what regenerative medicine can achieve for patients
Loss of tissue functionality or organ failure is often a result of inflammatory, metabolic, and fibrotic processes which can occur in a variety of difficult-to-treat diseases. AgomAb aims to resolve these processes by modulating specific regenerative pathways in the target tissue or throughout the body, ultimately leading to a structural repair of tissue and the restoration of organ function. The first pathway we are focusing on is the Hepatocyte Growth Factor (HGF)/MET pathway.
"New insights into molecular pathways and targets that master tissue regeneration, such as the HGF/MET axis, together with the robustness and specificity of monoclonal antibodies, will create a new level of therapeutic potential for a variety of chronic and acute diseases."
Paolo Michieli, Chief Scientific Officer
OUR SCIENTIFIC HISTORY
Our CSO, Professor Paolo Michieli, is a leading expert in growth factor biology. As an academic investigator he leads a translational medicine team at the University of Torino, Italy. With the aim of generating innovative therapeutic tools for regenerative medicine, Paolo initiated a discovery program that employed argenx's validated llama-based SIMPLE antibody
TM
platform to generate agonistic antibodies that mimic natural growth factors. As a result, he discovered a panel of agonistic anti-MET antibodies that mimic HGF activity, and subsequently founded AgomAb together with scientific founders
Manuela Cazzanti, Virginia Morello, Hans de Haard, Michael Saunders and Federica C. Linty
.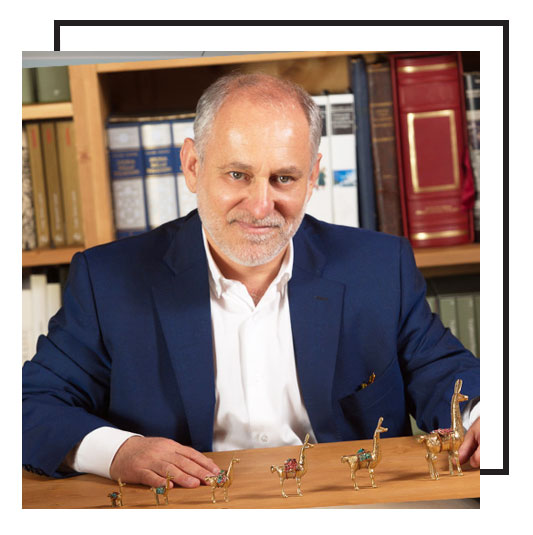 WHY ARE WE TARGETING THE HGF/MET PATHWAY?
HGF is a pleiotropic growth factor of mesenchymal origin that mediates a variety of biological processes, including cell proliferation, cell survival, cell motility and cell differentiation. The high affinity receptor for HGF is the tyrosine kinase MET. This receptor is mainly expressed by epithelial and endothelial cells but can also be found in other cell types such as muscle, neuronal and hematopoietic cells as well as the in majority of myofibroblasts.
While the therapeutic and regenerative potential of HGF has been recognized since its discovery in the 1990s, translation of this growth factor to the clinic has been challenging, mainly due to its short plasma half-life as well as manufacturing challenges to produce clinical-grade molecules cost-effectively.
Benefitting from argenx's validated SIMPLE antibodyTM technology platform, we have created a set of full and partial agonists, allowing us to achieve the desired activation of the HGF/MET pathway in patients.
You can find more information on our programs here.